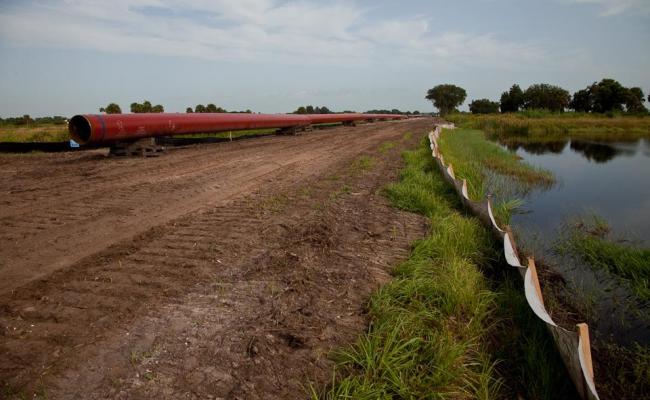 NEPA Environmental Impact Assessment
with Federal/State Permits 
July 25, 2017 | Houston, TX
 As a speaker at EUCI's upcoming NEPA Environmental Impact Assessment with Federal/State Permits course, I would like to extend a 10% discount* off the registration price to you and your colleagues.
Use Discount Code: SPKNEPA10 
When Registering 
Many proposed new natural gas and oil pipelines, LNG terminals, storage facilities, and cross border facilities are facing increased regulatory delays and costs not only at FERC, but by other federal and state agencies. In addition, national and local environmental groups and landowners are routinely appealing and litigating federal and state permits to stop projects. These delays cost money, and in some cases may threaten whether a proposed oil or natural gas project can be built at all. More often than not, the energy project team and management don't anticipate the delays and are not aware of what they can do about it. The goal of this course is to provide attendees with a solid understanding of NEPA, Little NEPAs and how to use it to facilitate and expedite timely project reviews and issuance of permits pursuant to the Clean Water Act (CWA), Clean Air Act (CAA), Coastal Zone Management Act (CZMA) and other laws. The course will conclude with a discussion regarding the possible and probable changes during the new administration.
Key Takeaways Include:
Discuss the National Environmental Policy Act of 1969 (NEPA), President's Counsel for Environmental Quality (CEQ), Little NEPAS and Federal/State permits associated with siting proposed oil and natural gas pipelines, LNG terminals, storage facilities, and related facilities
Describe how the NEPA process is used in siting FERC regulated natural gas and liquid petroleum pipelines, as well as in cross border projects requiring approval by FERC, DOE, and/or the State Department
Explain how to leverage the NEPA process to include timely reviews and development of terms and conditions for FERC and required federal/state permits
Review NEPA's relationship to federal and state permits and requirements of the sections 401 and 404 of the CWA, CZMA, and CAA related to siting natural gas and liquid pipelines and related facilities
Describe how the new Trump administration and Congress will affect NEPA implementation and the CWA, CAA, Clean Power Plan, and CZMA, as well as the proposed North American Energy Security and Infrastructure Act of 2016 (S. 2012 and H.R. 8) in Congress
* Please note that this discount cannot be combined with others such as the 4th free discount.
Discount may be applied to new registrations only.