FERC Licensing and Compliance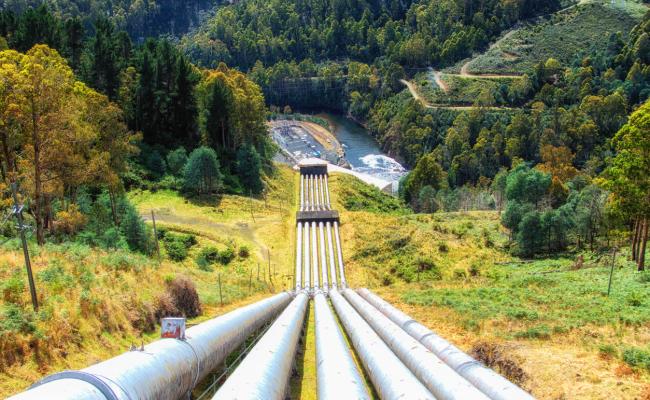 Russo on Energy LLC is an expert in hydropower and especially licensing and relicensing FERC hydropower projects. We work jointly GZA GeoEnvironmental Inc, who specializes in dam safety and environmental analysis of dams and hydropower projects. 
Russo on Energy LLC can assist developers seeking a FERC preliminary permit to study the feasibility of hydropower projects. We also perform due diligence studies and independent assessments for  investors and developers interested in purchasing hydropower projects.
Russo on Energy LLC and GZA GeoEnvironmental also offer a complete relicensing or original licensing package to developers. This includes
Preparing Applicant's Agency Questionnaire, 

Pre-Application Document (PAD),

Applicant-Prepared Environmental Assessment and

Draft and Final license applications for projects
Exceptional Expertise in Hydropower
Russo on Energy is thoroughly familiar with the the environmental requirements for hydropower projects required by FERC.
As a former FERC regulator, Tom Russo, our founder, is a well respected National Hydropower Expert and former Manager and Senior Energy Industry Analyst at FERC and familiar with the Federal Power Act and associated NEPA regulations. He has authored and advised organizations on the following topics:
Energy Chapter of the Handbook of Environmental Assessment by Blackwell Publishing

Contributed to the preparation of "Considering Cumulative Effects under the NEPA' by the President's CEQ

Advised the World Commission on Dams on lessons learned on licensing U.S. hydropower

Managed hundreds of environmental assessments of proposed and existing hydropower projects

Worked with hundreds of agencies and NGOs
Russo on Energy is also familiar with:
Sections 4e, 10a and 10j of the Federal Power Act,

Sections 401 and 404 of the Clean Water Act and the Coastal Zone Management Act,

Numerous federal statutes dealing with the Endangered Species Act, Wild and Scenic Rivers Act and National Historic Preservation Act

America' Water Infrastructure Act of 2018
 Questions? Contact us or call 703-375-9482.