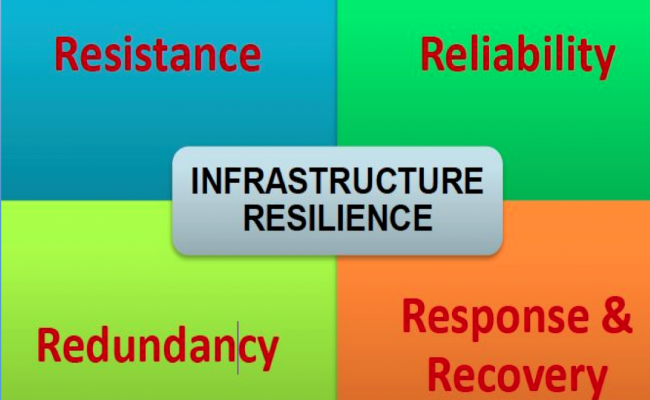 Some Blue Sky Ideas On Achieving Resiliency 
It's not just a cybersecurity problem- physical security, aging infrastructure, traditional IT security and Industrial Control Security [Operational Technology] have to be considered. 

The Government can't do it for the industry.

Who is responsible for resilience in your company- CIO, CISO, Chief Engineer, Chief OT Operations or the Chief Risk Officer? 

Establish a Resiliency Office in your company that pulls togetger all factors that make up resiliency.

Establish an Industry Sponsored Oil & Gas Infrastructure Resiliency Center.

Need cybersecurity and technological breakthroughs that enable us to systematically manage risks and not over react to latest attack.

Greater need for resilient SCADA and PLCs to detect pipeline problems and automated oil and gas shut off system when leaks occur in aging pipelines.
 Read more at Presentation made at Oil & Gas Cybersecurity Conference in 2015