Conferences, Events and Presentations
SMI Interview with Tom Russo on Oil and Gas Cybersecurity- about current challenges and opportunities in the cyber security market.
North America Oil & Gas Cybersecurity Conference May 13-14, 2015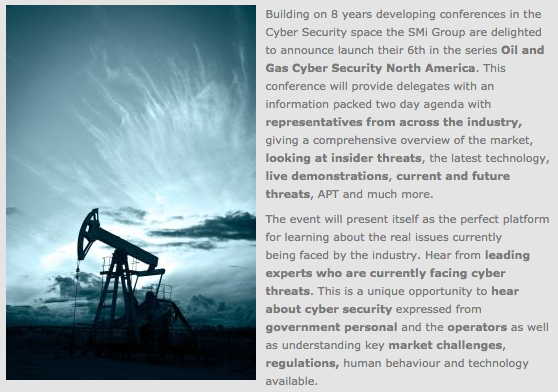 Tom Russo chaired this two day conference and spoke about how to achieve resilient oil and natural gas pipelines.
See Tom's Oil and Gas Infrastructure Resilency presentation.