Several friends and colleagues recently asked me for suggestions on what energy books to read this summer. They were planning vacations at the beach, the mountains and a few were venturing overseas. Two books came to mind that I thought would fascinate them and at the same time give them an edge in engaging new friends who always seem to want to discuss U.S. energy policy and environmental matters. Should you read both books? Given that the power sector is becoming a large consumer of gas it would be wise to read The Green and the Black first and then follow it with The Domino Effect. Reading both books is like eating "Mac and Cheeze." They are an unbeatable combination.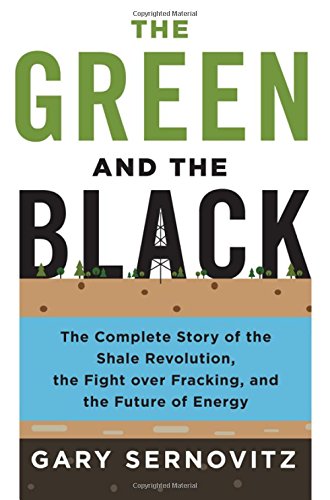 The Green and the Black, by Gary Sernovitz. Gary is one of the few guys I know who can tell the complete story about the Shale Revolution, the Fight over Fracking and the Future of Energy without a single illustration. Instead, he inserts jokes and commentary sporadically throughout the text when you least expect it. Oddly enough, they make his point and make you take notice.
Gary's background as an investor in shale plays, makes one think that they are in store for a lop-sided take on the benefits of the Shale Revolution. Instead, Gary gets you in the heads of some of the most persistent people who made the Shale Revolution happen. Then he puts you squarely in shoes of people and communities that have experienced fracking the hell out of the land with little regard for the environment and methane leaks. He then contrasts local effects of fracking with global benefits. In the end, you'll be left to make up your own mind about the benefits produced and whether it's fair that local communities have to suffer the consequences.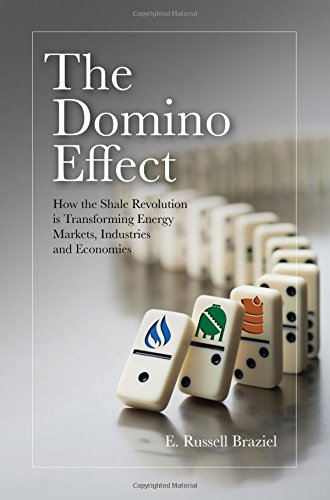 The Domino Effect, by E. Russell Braziel. Rusty Braziel's take on the Shale Revolution was a fascinating read even for someone like me with years of experience in energy markets. I've seen Rusty speak and this book is clearly reflects his pitch and enthusiasm for the subject material.
Make no mistake though, this book is about energy markets and the "three amigos" - natural gas, natural gas liquids and oil. Rusty shatters most misconceptions about the Shale Revolution and discusses how flows of the three hydrocarbons and infrastructure are shattering energy markets, industries and global economies. By the time you finish the book, you will have a better than average understanding about the Shale Revolution and why it might be foolish to predict the demise of this complex industry. You'll also be convinced that markets really do matter and calls to ban fracking or horizontal drilling because of the negative effects they produce may be analogous to banning the Internet.